Riverbeds, Deserts and Wildlife

The Road Chose Me Volume 2 OUT NOW!!
The Road Chose Me Volume 2: Three years and 54,000 miles around Africa
After a resupply of everything we can carry – food, water and all the gas containers topped to the brim – we set off to explore another riverbed. At first there is actually some water, though as we move further West it gets dryer and dryer until I'm driving exclusively through deep sand.
The riverbed is long and we're in no particular rush. In the evenings we move well away from what little moisture there is to allow the animals to eat and (maybe) drink, finding what is possibly the best campsite of the entire expedition.
During the days we spot and hang out with multiple herds of elephants, giraffes, gemsbok, baboons and a ton of other small critters. Again it feels amazing to just sit and watch a herd of elephants slowly move along the riverbed at their own pace. They are completely unfazed by us, and I love that they actually live here.. there are no fences, and there certainly are no other vehicles or tourists.
At the Western end of the riverbed we drop back into the Namib Desert for a stretch before we loop around and drive in the Western end of a different river, this one much greener and with actual pools of water. Again we see numerous animals and find another spectacular campsite overlooking the whole riverbed.
I feel extremely lucky to have spent so much time out in the wilderness with so many spectacular animals.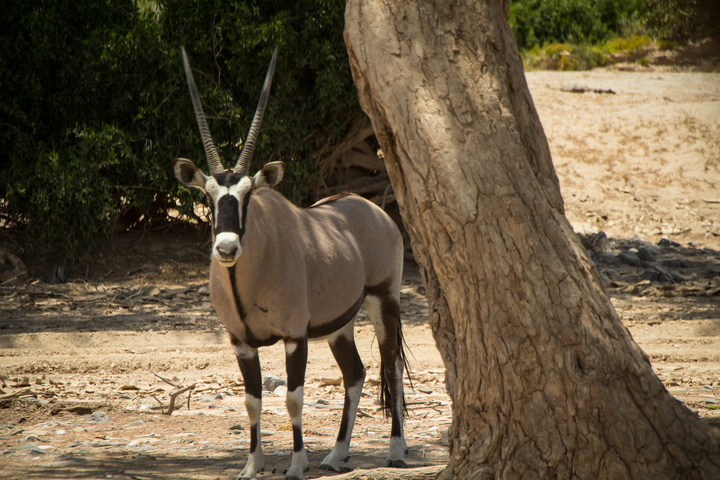 -Dan