Follow:
You can follow my journey here on The Road Chose Me.com and across Social Media:
Africa Expedition Overview
I have set out to drive my Jeep Wrangler around the entire African continent.
The trip will cover approximately 80,000 miles through 30 countries over roughly two years.
I have heavily customized my Jeep into a house on wheels with a pop-up camper roof, solar panels, drinking water and filtration system, interior cabinets, fridge and much,much more. To read all the details of the build see The Jeep
Expedition Progress:
Check the side-bar on the left of the screen to see the current progress of my expedition, and read the latest posts here on my website.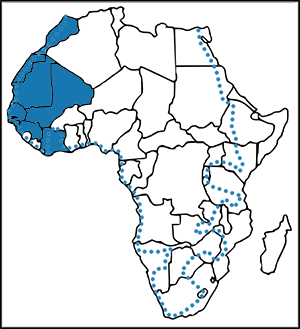 Follow: