The Plan, For Now

The Road Chose Me Volume 2 OUT NOW!!
The Road Chose Me Volume 2: Three years and 54,000 miles around Africa
The next month or two are shaping up to be pretty amazing, and  I'm now very aware they will also be the last of this adventure. I plan to drive "up" through the mountains of Southern Chile and Argentina, visiting the extremely famous National Parks along the way. I've been told time and time again how beautiful the area is, and I'm ready to spend some quality time hiking, camping and fishing for dinner with the cheap-o gear I just bought.
I've been looking into the requirements for selling my Canadian-plated Jeep down here and it looks like I can make it work (legally) in both Ushuaia, Argentina and Punta Arenas, Chile because they have "Tax Free Zones" where the customs & importation rules are different. People are always commenting on how great it is, and how they would love to buy it, but of course none have the money.
I'll also try to sell it to a fellow traveller, which will make the paperwork a thousand times easier.
In all seriousness, if anyone wants to buy it, get in contact with me.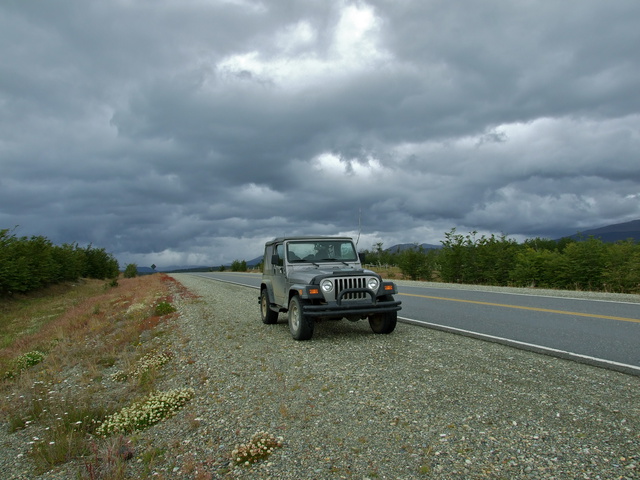 As for what I'll do with myself after this is said and done, I have some plans I'm currently working on, though I don't want to say too much in case they fall through. Hopefully I'll be flying to a whole new continent and starting a completely new (and different) thing…
Right now I'm out hiking one of the most famous circuits in the world and you can be sure I'll be posting tons of pictures and trip reports for a while yet.
-Dan