Chasing Alexander Supertramp Into The Wild

The Road Chose Me Volume 2 OUT NOW!!
The Road Chose Me Volume 2: Three years and 54,000 miles around Africa
After all these years, one expedition and one experience stands above all others.
My trip report, The Magic Bus still gets more daily hits than the rest of my site combined.
It's also the most controversial topic
For a variety of reasons my thoughts have lately been drifting to Chris, the bus, and my still fresh feelings.
In September this year Jon Krakauer wrote a new article (How Chris McCandless died) with new facts and information about a possible amino acid that may have lead to Chris' death at the bus. Again, Krakauer makes the case that Chris was not an idiot, and died due to circumstances outside his direct control.
Today, my friend Eva Holland published a new article about the people that make the often dangerous pilgrimage to The Magic Bus, titled Chasing Alexander Supertramp Into The Wild
Talking with Eva about my time at the bus brought back a flood of memories of my different life, and the desire for me to visit the bus again.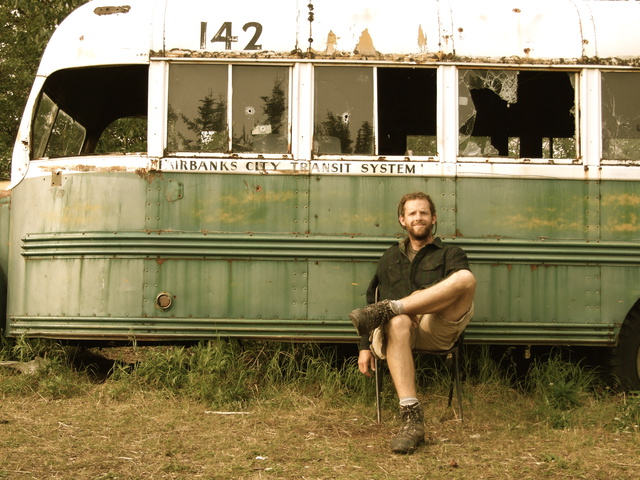 For those interested in the continuing story and admiration for Chris, I highly recommend you give both a read.
UPDATE: Another great article has just been posted today. It seems Chris' story, and the pilgrims, can't stay out of the headlines: The Chris McCandless Obsession Problem
-Dan
---
Recommended books for Overlanding
---